…lack of knitting, that's what! (It's hard to not complain when you are not knitting!)…
Current progress on the sock (that I hadn't knit all week).
Allow me to explain…Friday and Saturday I work…little knitting happens on workdays, unless I knit in the wee hours of the morning. I try not to knit tired. Sunday, I packed for a quilt retreat, got the laundry done and planted plants with my Little, Mariah, and coached her on painting  the second coat….and studied…I was trying to be a good girl. Monday, I drove two hours north to one of the prettiest bridges in the world, the Mighty Mac…also known as the Mackinac (pronounced Mack-in-aw) Bridge, set up my sewing space, and proceeded to pull out my niece's quilt–because it just needed to get done. I also put in time to finish the current chapter I was reading for homework. Go Me, so I thought.
The view from our Hotel Window…it doesn't get much better than this…(For the record, Missing puppies and kitties and Dear James or not; NO, I didn't want to come home!)
Tuesday, I sewed and sew-cialized(socialized for those who need help with sewing puns), and cooked dinner in a new way. Dinner came out good. I even made enough progress to finally show the quilt at show and tell on Tuesday night. June(the leader of the group) told us to get our machines smokin' for the remainder of the night. My machine then took exception(it had been working on puttering through embroidery stitches much of the day), and required a few clean outs….I think I managed not to swear out loud. I also took the time to buy a pattern and some fabric to make it(and enough for leftovers as there was a sale).
(I missed these big guys…who are waiting patiently for a Kong(tm) treat.)
Wednesday, I got up too early after staying up late on Tuesday(our last night together) to sew on the charmed twister bag and got through the second side panel. Then I needed to play with "DecorBond" (brand name for really stiff interfacing). Then I remembered my inability to follow patterns, directions and rules in general. So I packed it up, and toured Mackinaw city for a bit, failed to find another fabric shop(which may have saved my budget, but I found puppy stuff–so maybe not). I came home wanting a nap, and to play with the new computer…except the new block of the month and chapter were out for my Murder Mystery Quilt 2017 hosted by Deborah Christy Moebes.  So, tried to install my printer…it didn't go well. After attempt number two, I gave up and went to my sister-in-law's for a bonfire with herself and my nieces. I probably should have gone to bed for a nap(but naps throw off my schedule and are tougher to pull off than they sound). I had a beer and took a breather.
I think they got more treats than we did(well, kind of….Zeus-y finally gets to catch a squirrel;-)…
And still, no knitting. I have little excuse too. I had it with me. When I was talking to my sewing friends, I could have pulled out my knitting at any time and added a row or two(the worst that would happen is I'd put the cables in the wrong places–nothing I haven't done before.
Briannag loves her Kong(tm) treat!
So, my excuseless self came home Wednesday night to finish the studying I should have done on Tuesday, and attempt the practice exam I had scheduled for today at 3:00PM. I did terrible on the practice exam, so I decided I'd better review some more, as I worked and hoped to sort out the financial aid to keep this stress loop going. (Mainly because I want to finish sooner than later). So far, the school cash flow looks only rocky for the next two years instead of like tough or insurmountable mountains I haven't yet learned how to climb.
Zeus-y loves his Kong(tm) treat too…
Alas, I got though the exam today (with an "A"), did not get to bring home the other computer as planned and decided that part of the problem this week was not enough knitting. So, I sat down tonight, and said studying can wait a bit(it was going to anyways), and decided to knit a few rows. Here's to the end of The first foot repeat and moving on to the second…we're getting there…just not as quickly as I'd like;-). In the meantime, I even remembered the lifeline…see;-)…
I even learned how to use "Backlighting" on my camera…we'll call that productive enough for today.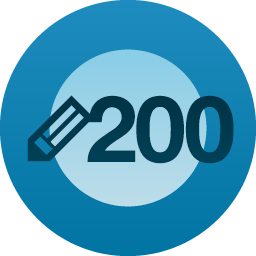 P.S. How exciting! Apparently this is post 200!
There was really knitting. There was also studying and sadness-some related to the studying, some related to life events. I wrote up a "Pre-blog" post earlier this week when I needed a break, as grief is a beast that rears it's ugly head eight years later as you are heading straight for finals week. I refuse to wallow, however, but I did allow myself a good cry on Sunday as I realized it was part of the funk I've been feeling/pushing aside lately. My mother passed away after complications due to a stroke(and generally being unhealthy) eight years ago this past weekend.
I'd finally gained formal acceptance into the motherless daughter club, only to find I wasn't sure I wanted it. Well meaning friends and acquaintances said things like, "When my mother passed, I realized I could no longer call her to ask for a recipe." They meant well, but I haven't had that since my grandma passed on in my twenties. I learned to make my own recipes or use those handy books I collect to collect dust on my shelves. In the meantime, Let me just say, I'm avoiding most stores for the next two weeks, and I'll make through dinner with dear James' mom like a peach. It just won't feel easy until it's half over.
Alas, progress report. I know you guys come here for the knitting. In the meantime, thanks for listening about my mom. Some days are harder than others. Same with knitting, right? Dear James has been instructed not to talk to me if he comes over and finds me working on these babies:-).
Terpander Socks (I hope these aren't the photos I shared last week, I'll get better ones to put up…right now I need to relax and take a true break).
Almost makes me miss my dpns…but look!
I got the heel turn done and formed this little cup, then I began the periscope of shaping the gusset. I'm ¾ of the way through the first repeat of the pattern as well. I love a little freedom, even if I have extra homework to start as I should be finished. But I got 100% on my Research Methods quiz! So, that's my happy thought of the day.
And tonight, I got to see my nephew play two characters in The 25th Annual Putnam County Spelling Bee. The kids did a good job with it. I had a good time watching it. In the meantime, my dear knitters, keep those needles flying!
Before I begin, yes it's pronounced Mackinaw and spelled Mackinac…one must love their French, you have to figure out which half of the word to swallow. I'd rather have the fudge, and there was fudge.
The Bridge as viewed from Mackinac City (south of the bridge). I wish you could have joined us.
I promise, there was knitting…in fact, there has been more knitting this week than I normally accomplish in a month. I think it's the pressure of the intention as well as the cabling patterns. The cabling patterns encourage me to keep going. Why? I never thought you'd ask. Because it's easier to finish on the last round of the section than to figure out just where I was when I left off, especially if I forget to mark a row. I do that often enough.
I found myself with some time on my hands this week when I wasn't driving up to the bridge with my boyfriend, aunt and two dogs. I'll tell you all about it in a moment, I promise. It does make for an interesting trip. When I got home, tired and exhausted, I think I made some dinner(or whatever meal we were on) and then sat down to knit. I got one more cable section done, and met the traveling rows.
Ducks at Mackinac…on Lake Michigan…see, and James' took the dogs a short distance away before he let them try to catch one (they didn't, they're working dogs, not hunting dogs).
I didn't know you could make cables travel. But I like travel. I even tolerate it well in cabling. This was a surprise. I felt as if there was a lot going on with these socks. I called this pattern more complicated than a craps game while I was in the midst of it this week. My dear James insisted it wasn't. He doesn't know knitting, but he does know craps. And surprisingly, he's only heard a small amount of swearing from me this week. Most of the time I was able to pay attention to what I was supposed to be doing.
Once the dogs got settled down, they were settled…well, mostly…the squirrels seemed to know better up here…
Just as you can only travel one mile at a time(we're talking driving here, not flying), you can only knit one or two stitches at a time. No one has talked me into knitting 3 together yet, but I expect the day will come. There will likely be cussing that day, perhaps I should ease up on the tension first;-)…But we'll cross that bridge when we come to it.
Looks like I've completed four sections of cable and traveling, with Maeve's help.
Speaking of bridges, we went to see the bridge of bridges this weekend. We did not cross. My aunt simply wanted photos of the bridge, and some Mackinac Island Fudge. If you go to Mackniac and do not come back with fudge…well, just turn your car around, and go right back up there and wait for the shop to open. Do not quibble about price, just pick a flavor or three and pay the fee. Trust me, this is tradition. Even Michiganders follow this rule to the letter. I've yet to hear of anyone leaving without fudge, nor do I care to. It is a grave sin to leave without the best fudge I've ever had.
And photos should happen, but those can be photo-shopped or bought on postcards. You weren't really in Mackinac until you come back with fudge. We have both photos and fudge, and I'm happy to share. In fact, let me find a clean spot of kitchen. Okay, okay, so we need to clean the kitchen…I found the lap desk. See, there's fudge…and isn't it a little slice of heaven.
The fudge my dad is begging for…I told him perhaps for Father's day…
It's so much a little slice of heaven that it, well…. Actually, I must confess, it brings out the devil in me(just a little bit).  Upon announcing my return and posting photos on facebook Sunday night, my dad promptly demanded requested fudge. He didn't go, and he's still pouting that I have run over like the dutiful daughter he hoped I'd become and deliver him a slab of his favorite kind of fudge. And yes, you can buy it online, but you do not get the fresh lake air or the ducks or the bridge in the background…or this time of year– the colors of the trees. It's an experience, and best shared.
Oh, there was knitting…Christmas is only nine more Fridays away…and now onto the heel flap
Now, back to the knitting. And there was knitting…I managed a cable section each night for three out of four nights. Phew…the third night, I felt sick and I still tried to sew a dress. I had too many deadlines, and may have squeezed too much into this week. But life is meant to be lived, these socks are meant to be cabled and bridges must be visited in order to get more fudge while we have the time to share these adventures. I hope I have time, and I'm certain my seventy-one year old aunt has time, but it wore her out, and I think we might make this some sort of tradition.
Ducks, Maryal and the bridge…right before we went to get fudge, and dinner…
Did I mention I'm big on tradition? If not, perhaps you know me well enough by now…and if you don't, I'm sure you'll soon figure it out. Now, give me one more moment to mention dinner. Dear James asked the young lady at the fudge shop for a dinner recommendation for burgers and beer. They recommended Keyhole Bar & Grill. It made for a good burger in a friendly atmosphere. We had a great trip!